Best Cosmetic Surgeon in Chennai
Best Three Cosmetic Surgeons in Chennai
1.  Dr. Jayanthy Ravindran MBBS, MS, DNB, MRCS
Dr. Jayanthy Ravindran's penchant for precision and quality ensures clients' experience the best of cosmetic solutions available. She synthesizes with her patients to gain well rounded cognizance of their requirements and offers a solution that is aesthetically, cosmetically and emotionally approving.
The capacious and progressive cosmetic solutions are offered at state-of-the-art technology platforms guaranteeing positive and effective results. Pain management protocols during the postoperative stage are emphasized and handled with meticulous care.Rapid recovery instructions and support are offered to help clients get back to their routine activities in the quickest possible time. Besides surgical treatments, there are a variety of non-surgical procedures to augment or enhance specific regions of your body including face, hair and limbs.
Know Your Doctor
The need for clients to be educated and well informed is the surgeon's prerogative. Combined with globally recognized expertise, Dr. Jayanthy offers a repertoire of client friendly cosmetic solutions for a better tomorrow. Cosmetic surgery is a transformation that leaves you feeling happy and content. Self persuaded and unyielding focus to effect transformation in physical and emotional health of her clients, Dr. Jayanthy is perennially on the path of advancement in technology and techniques. Trained under few of the renowned cosmetic surgeons the country has ever produced, she exercises strong interest in the areas of breast augmentation, breast reduction, breast lifts, rhinoplasty, abdominoplasty, body sculpting and body contouring.
Why Dr. Jayanthy Ravindran?
Dr. Jayanthy Ravindran is a board certified and trained plastic surgeon specializing in cosmetic and aesthetic surgery. Her approach has been to focus on the patient needs and to deliver highest standard care to every one of them, which is why she keeps herself up to date with the latest developments in terms of procedures, technology and know-how. It is with this belief that she started her cosmetic career training under acclaimed plastic surgeons in the country's leading establishments. Her thirst for perfection and the aim of offering quality services comparable to international standards in India took her to Europe where she completed her Advance Fellowship in Belgium , Germany and Singapore under the guidance of Dr.Tonnard , Dr.Gubisch and Dr Woffles Wu all renowned specialists in their respective domains. She is one of the few in the country to have special training in Hair restoration both medically and surgically. She is certified by Darling Buds Chandigarh and Hair sciences center Colorado for training in FUE technique of hair transplant.
Professional Experience
Operating out of Chennai, Dr. Jayanthy received her training in Europe's finest institutions. With an impeccable record in medical sciences, her experience is not restricted to India. Her surgical experience that spans over a decade expands to the finest medical institutions of Brisbane and Colombo where she further augmented her skills in the field. Her medical career started at P.S.G.I.M.S and R, Coimbatore, and continued with Madras Medical College, where she completed her Internship. She started her surgical training at All India Institute of Medical Sciences, New Delhi, where she obtained her Masters in Surgery. She then expanded her experience in surgical practice form Durdans-Escort Hospital-Colombo, Apollo Hospitals – Colombo and Redland Hospital – Queensland. She completed National Board Diploma in Plastic Surgery at Apollo Hospitals, Chennai. Alongside her Masters in Surgery she completed the required training and necessary exams and was certified by Royal College of Surgeons of Edinburgh. Her intricate surgical skills and precise decision making is backed by her surgical training from All India Institute of Medical Sciences, New Delhi, the premier institute for medical sciences in India and Redlands Hospital, Queensland, Australia. She specializes in the use of myriad kinds of laser treatments. The accelerated need to architect and execute appropriate techniques distinct to a client stems from her elaborate understanding of specific issues and requirements unique to every one of them. Hence, she accentuates on necessary time investment with every client. Affiliated with state-of-the-art hospitals and medical centers with JCI/NABH accreditation, Dr. Jayanthy performs her surgical procedures under a very tranquil and calming atmosphere. Patient safety and comfort are primary parameters in the preoperative, surgical and postoperative stages. Board certified staff supports procedures for the entire spectrum of cosmetic surgical techniques handled by Dr. Jayanthy Ravindran. Dr. Jayanthy is also a dynamic member of numerous prestigious associations in the country including The Association of Surgeons of India (ASI), The Association of Plastic Surgeons of India (APSI), The Indian Association of Aesthetic Plastic Surgeons (IAAPS), The Royal College of Surgeons of Edinburgh (MRCS) and the Tamil Nadu Medical Council (TNMC).  
Book Appointment: +91 80955 04033 (Call or WhatsApp) 
2. DR. KARTHIK RAM, DNB, MRCS
Dr. Karthik R is a Plastic Surgeon,Cosmetologist and Dermatologist in Indiranagar, Bangalore and has an experience of 19 years in these fields. Dr. Karthik R practices at Cosmoglitz in Indiranagar, Bangalore. He completed MRCS (UK) from Royal College Of Surgeon Of Edinburgh, Uk in 2006,MBBS from The Tamil Nadu Dr. M.G.R. Medical University (TNMGRMU) in 2000 and DNB – General Surgery from Stanley Medical College & Hospital , Chennai in 2005.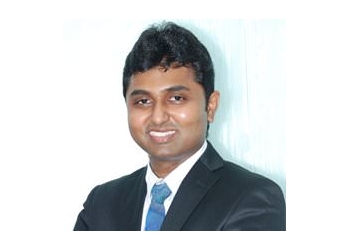 He is a member of Tamilnadu Medical Council. Some of the services provided by the doctor are: Mole Removal,Hair Care,Blepharoplasty,PRP Hair Transplantation and Face Lift/ Rhytidectomy etc.
CHENNAI PLASTIC SURGERY – Inverted Nipple Correction, Dimple Creation, Breast Liposuction, Rhinoplasty, Forehead Lift, Butt Lift, Breast Augmentation, Facelift, Thigh Lift, Lower Body Lift, Breast Reduction, Lip Correction, Chin Augmentation, Liposuction, Eyelid Correction, Breast Lift, Breast Fat Fill, Otoplasty, Neck Lift, Arm Lift & Tummy Tuck
 Offers Non-surgical treatment includes Laser Hair Removal, Hair Fall Management, Scar Management, Botox, Fillers, Chemical Peel, Thread Lift & Facial Contouring ● Serves in 2 Clinics within Chennai
Book Appointment: +91 80955 04033 (Call or WhatsApp) 
3. DR. M RAJKUMAR, MBBS, MS, DNB, M.CH, MRCS
Dr. M. Rajkumar MS, M.ch(Plastic) DNB MRCS (Edinburg – UK) FCLM (Fellowship in Cosmetic & Laser Medicine – Germany) is a qualified Cosmetic & Plastic Surgeon from a reputed National Level Institute, presently working as senior assistant professor, Institute of Hand Micro Surgery & Department of Plastic Surgery, Stanley Medical College associated with the prestigious institutions in Chennai (Kilpauk Medical College & Madras Medical College). International experience from Edinburg, UK And University Of Greifswald – Germany in Aesthetic Medicine & Surgery.
The doctor has been in practice for last 15 years. He is also a reputed teacher in Plastic Surgery too. His main interests are Cosmetic and Hand & Microvascular Surgery (done Finger Replants/ Free Flaps/ Thumb Reconstruction/ Brachial Plexus).
We are commited to provide you the perfect looks that you dream about. we have an experience of 15 years in the field of plastic and cosmetic surgery. we are pioneers in the field of cosmotology with special mention in hair restoration treatments. Our strong suits lies in our flexibility of timings. we are open to your services from 8am to 10pm.
We specialize in a variety of 50+ Surgical and Non-Surgical procedure like LIPOSUCTION, BREAST AUGMENTATION / REDUCTION, RHINOPLASTY, TUMMY TUCK, HAIR TRANSPLANT, BODY CONTOURING, LASER HAIR REMOVAL.
We have the armamentarium of laser machines – USFDA approved
Microair – Liposuction machine, Cool Sculpt – Caviation laser and other world class equipment to match your expectation for uncompromised results.
We are available to take your call round the clock 24 x 7.
Book Appointment: +91 80955 04033 (Call or WhatsApp) 
Who is Best Cosmetic Surgeons in Chennai?
Find Best Cosmetic Surgeon based on Rating and Reviews from past clients here
What is Cosmetic Surgery cost in Chennai?
Cosmetic Surgery cost depends on required cosmetic procedure. Contact us for more details
Can I get Insurance coverage for Cosmetic Surgery in Chennai?
Insurance coverage depends on Insurance product you have. Contact us for more details
Cosmetic Surgery in Chennai
Average rating:
1 reviews
Jul 2, 2020
Cosmetic Surgery in Chennai
Cosmetic Surgery in Chennai